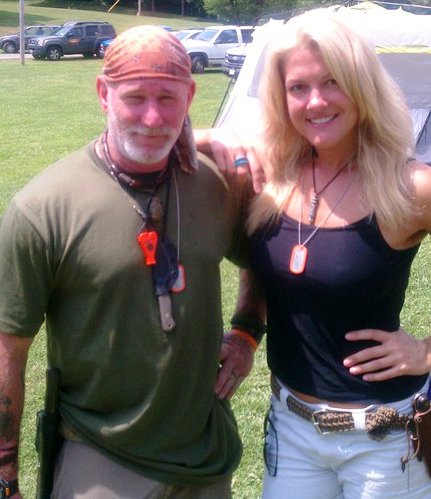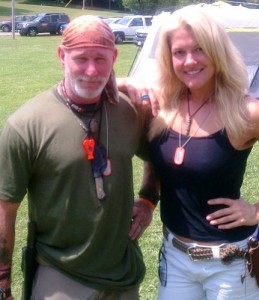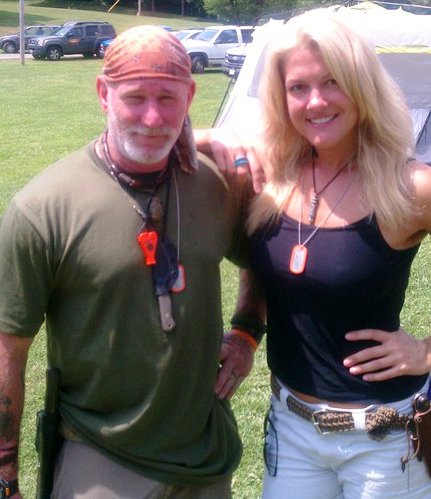 I had a blast as guest speaker and instructor at Dave Canterbury's Pathfinder's School Spring Gathering!  Dave Canterbury is one of the stars of Discovery Channel's hit show 'Dual Survival,' owner of Pathfinders, a renowned wilderness survival school in OH and co-owner of popular magazine, Self Reliance Illustrated.
Over five days of this family friendly event, hundreds of students and children camped out in Rocky Fork State Park in Hillsboro, OH.  People came from all over the country and even some from Canada and England!
Classes were held under the pavilion and included instruction on everything from; navigation, wild edibles and medicinal plants, signaling, ropes, tracking, shelter and backpacking.  Some took in the extra opportunities to get their Wilderness First Aid certification and made their own long bow and arrows.
Venders such as Habilis Bush Tools, Survival Resources and Blind Horse Knives set up tents and were a huge hit with those looking to get the latest and greatest knives, survival gear, books and tools.
Each night after a group supper, campfire stories and songs were shared.  The community spirit among those attending was amazing.  I made a lot of new friends and look forward to seeing everyone at the next one!