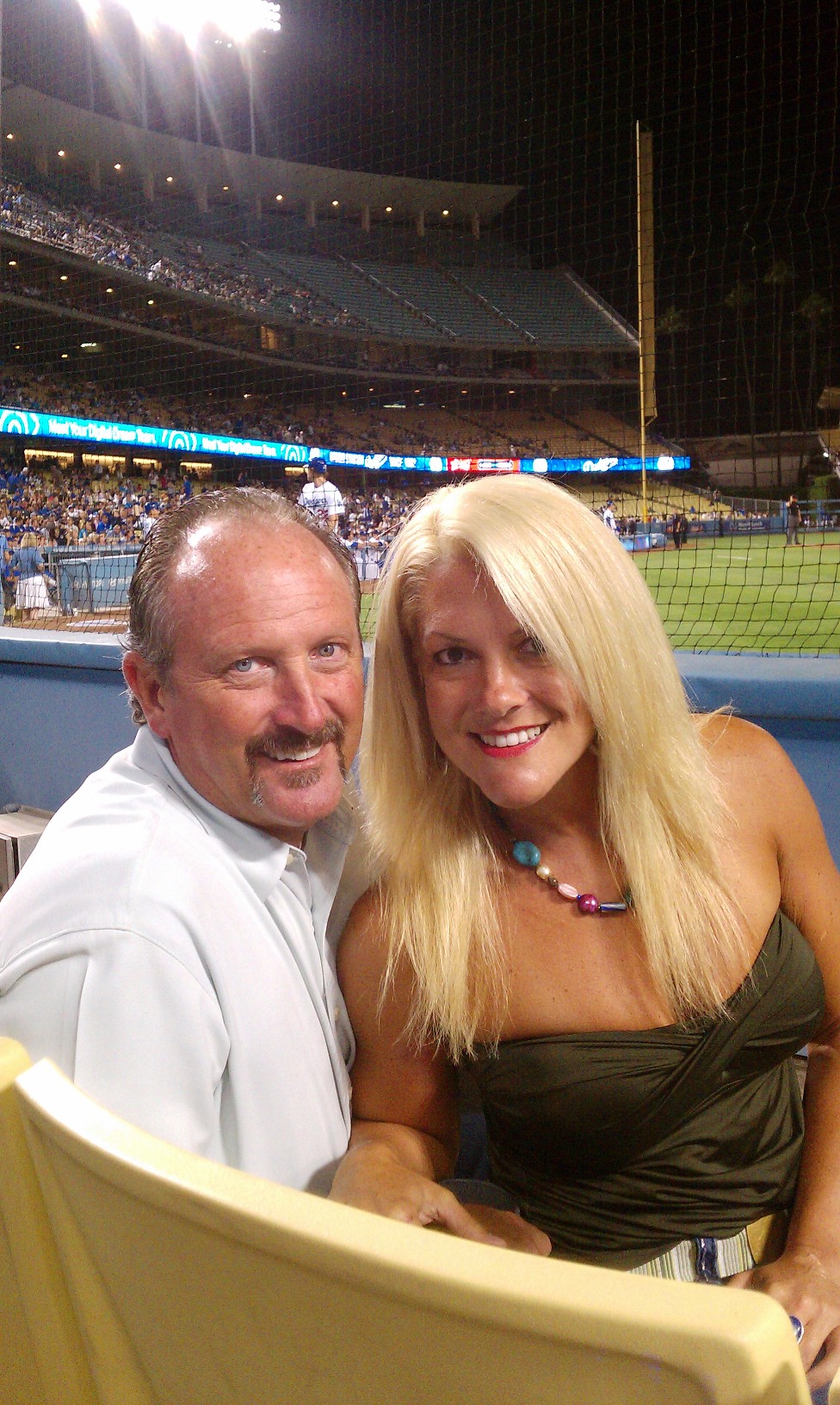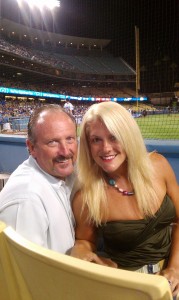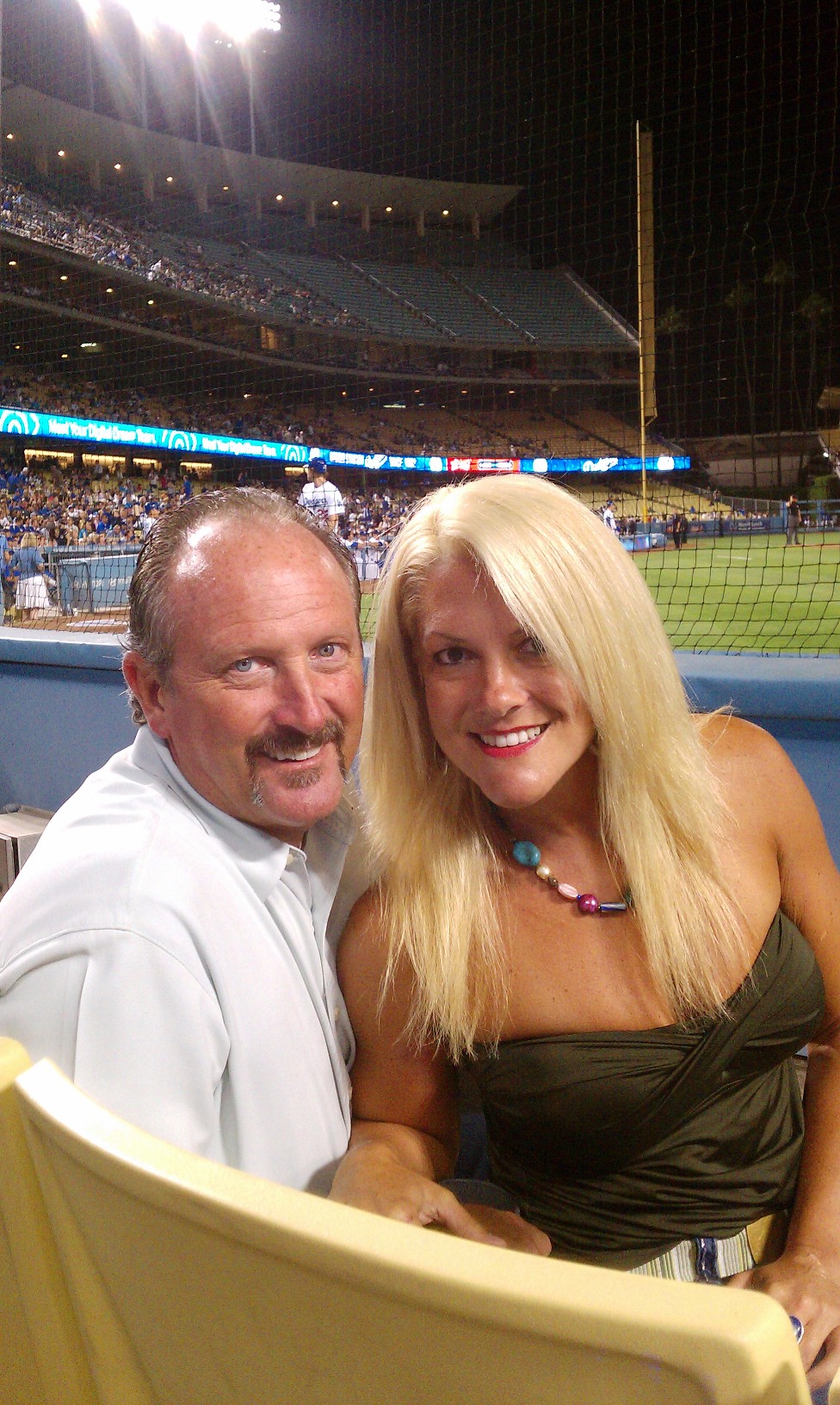 Most people who know me say my life is like Forrest Gump's.  How this Phillies' girl got to attended her 1st Dodgers game on August 29th with Dennis "Go Go" Gilbert and Bret Saberhagen,  2X Cy Young award winner and 85' World Series MVP, will have some shaking their heads laughing.
I was in Los Angeles when Bret invited me to attend my 1st Dodgers game.  The next thing I know Dennis is giving me a tour of the media booth, dinner at the Dugout Club and we all sat in front row seats, directly behind home plate. If you saw the game, you probably got a glimpse of me smiling behind the umpire.
I grew up going to Veterans Stadium with my step-dad, sister and friends.  Glove in hand we cheered on Mike Schmidt, Steve Carlton, Darren Dalton, Lenny Dykstra and John Kruk.  I loved the Phillie Phanatic and enjoyed eating cold, yet soft, Philly Pretzels and shelling peanuts.
I took it all in at Dodgers' Stadium on a beautiful L.A. night in my fancy, front row seats.  I even got to meet Larry King!  He is so nice as is his wife Shawn, who really encouraged me to get on board and join Twitter.  I'm still resisting that one!
At the end of the night, the L.A. Dodgers' beat the San Diego Padres with a score of 4-1 and left-hander Clayton Kershaw achieved his 17th win as a Dodger.
It was a fun time for this Phillies girl!