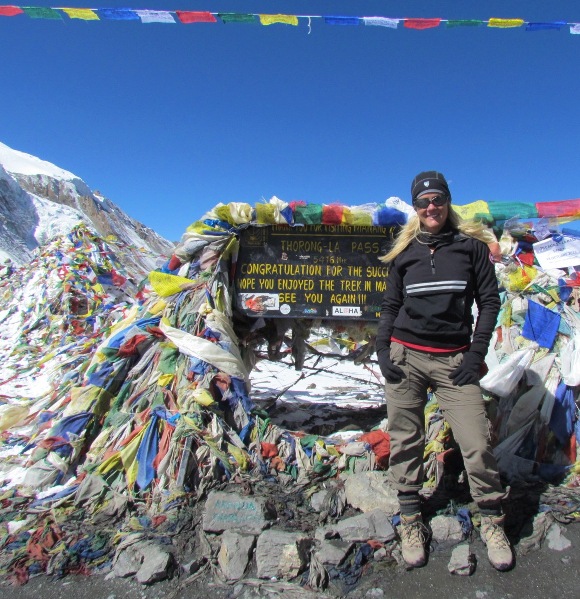 Payge McMahon is an adventure athlete, 'rockin' yogi' and journalist who travels the world inspiring others to get outdoors, try new things and start checking off that bucket list.
Payge has been featured on ESPN, Alaska HDTV, writes for National Geographic Adventures, Women's Adventure, Competitor Magazine and Self Reliance Illustrated and teaches her 'Rockin Vinyasa' yoga workshops all over the U.S., Mexico, Central America and Caribbean.  She is an expert in gear, apparel, travel and yoga.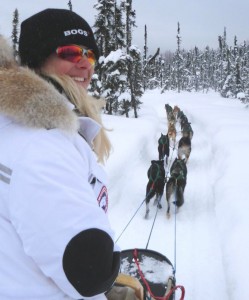 She has climbed in the Himalaya, summited the highest mountains in Africa, Japan and the continental United States, cycled through Thailand, Cambodia and Vietnam, backpacked across Northern Spain, the Inca Trail to Machu Picchu and California's 221 mile John Muir Trail. She has gone dogsledding in Alaska, bobsledding in Switzerland, trekked through the deserts of Egypt and Jordan, the Amazon Rainforest and competed in the 167-mile, Grand-to-Grand Ultra (G2G Ultra), the first ever, self-supported footrace in North America.
Payge is a member of OIWC (Outdoor Industries Women's Coalition) and is involved with i2P (Impossible 2 Possible), a non-profit organization that encourages youth empowerment through adventure.
Early Years & Inspiration
Her passions for travel and writing were ignited one summer when her parents packed up the van and the family camped across the USA. Her Mom made sure the kids read everything they could about each place they went to and kept journals.
Early on, as an athlete, she excelled in softball and continued her travels competing in tournaments all over the United States. Unfortunately, a horrific car accident at 16 left her nearly paralyzed with a broken back and in a body cast. In time she learned to walk again but her sport scholarship opportunities were gone.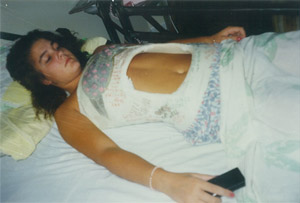 Not letting that deter her education or love for travel, she worked hard and went on to college studying at Penn State and abroad at universities in Spain and in Mexico. After graduate school she flew up the corporate ladder, starting out in Los Angeles and eventually landed on Wall Street.
Payge had it all and then one day walked away.
After the unexpected death of her mother, she looked back on her life and realized she wanted more then boardrooms, endless conference calls and climbing the corporate ladder.  When she found her mother's secret, unfinished bucket list, Payge decided to finish it for her…AND spread her ashes along the way.
Payge did her research, made a game plan, quit her job and sold everything she owned.  Reconnecting with her passions for travel, writing and athletic challenges, she left Wall Street behind.
Today, staying physically fit is not only necessary to minimize the chronic pain from her back injury, it is essential in being able to tackle the outdoor adventures. Payge prepares ahead of time before each trip, training, researching gear, environment, location, culture, history, language, customs and anything else she thinks will help in her travels. (See Travel Tips and Health & Fitness)
She has taken additional courses in and/or received certifications for PADI Open Water SCUBA diving, Wilderness Survial, First Aid, 200-Hour Iyengar Yoga Instructor, (AMGA) rock climbing and mountaineering.
Having a great attitude and being able to laugh at yourself also helps.
Payge advocates 'action over words' and being thankful and focused on the things you CAN do in life and not those you can't.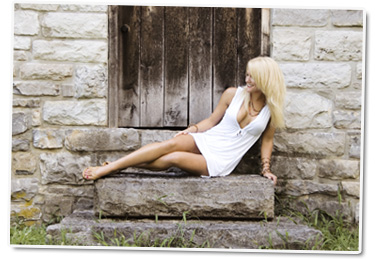 "Make the opportunity for yourself. Try anything…at least once.
When it comes to living life and enjoying new experiences, I can handle more then most but certainly not as much as some…and that's ok!
Carpe Diem my friends!!!"
– P