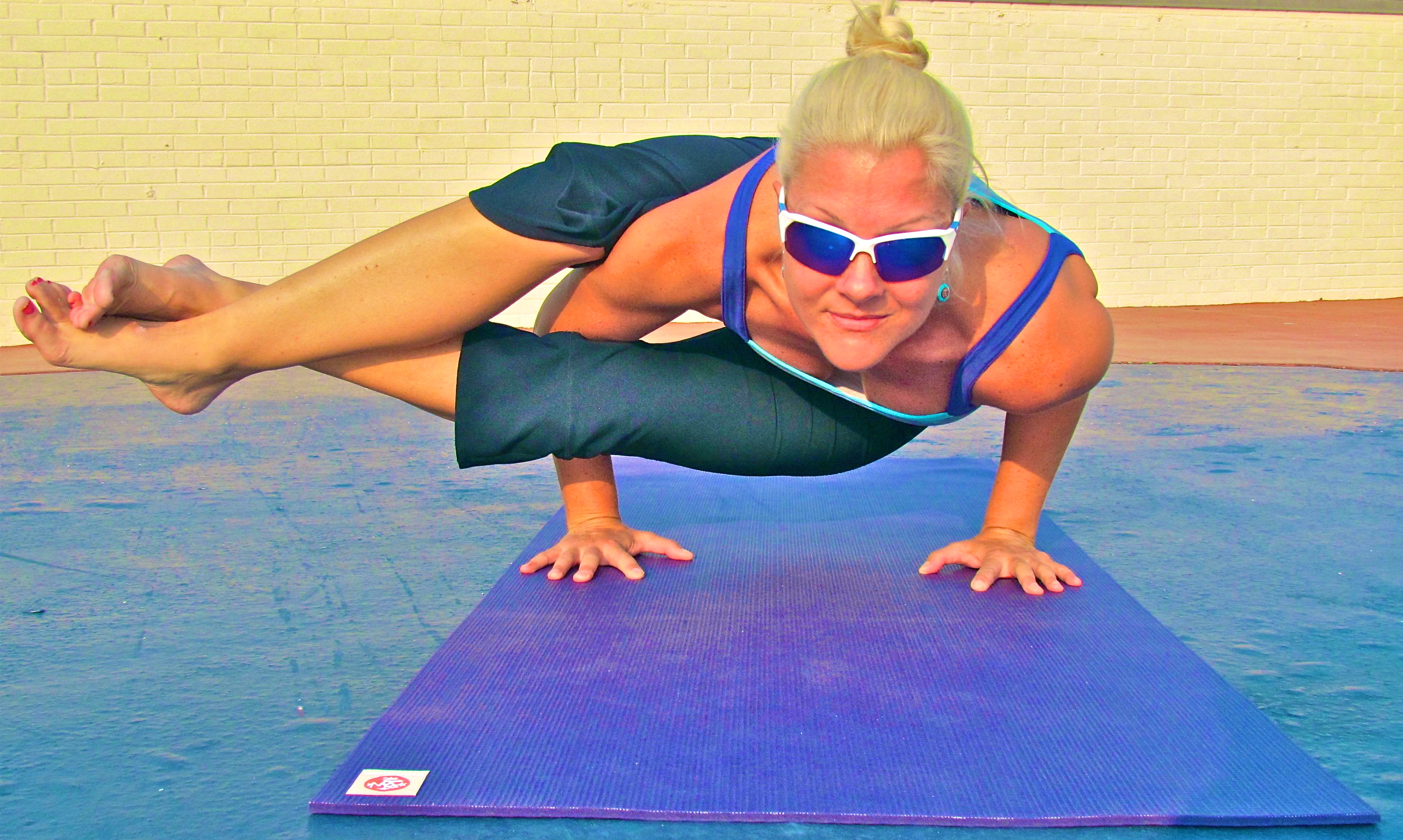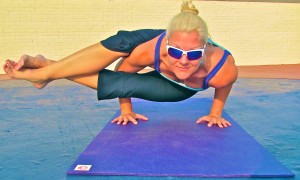 Review: Manduka's Pro-Black Yoga Mat
By Payge McMahon
Manduka's Pro-Black Magic yoga mat is firm, supportive and even when your dripping in sweat, provides traction, supporting your transitions and poses.
It is a bit cumbersome carrying the mat to the yoga studio or gym, but think of it as an additional mini-workout, well worth the reward.
•    Weight: (71″) = 7.0 lbs.; 71″ x 26″ x 1/4″ or (85″) = 8.5 lbs.; 85″ x 26″ x 1/4″
•    Zero-waste, sustainable yoga mat
•    Surface: Closed cell to keep out moisture from seeping into mat and breeding bacteria.
•    Slip resistant, yet non-sticky, even when wet from light perspiration
•    Provides stability on hard or soft surfaces
•    Superior wear and longevity
•    Comfortably cushions spine, hips, knees, and elbows on hard floors
•    Oeko-Tex certified, emissions-free manufacturing
•    Color: Royal Purple
•    Available in two lengths, standard (71″) and long (85″)
•    Retail Price: $104
•    Backed by a Lifetime Guarantee
•    Made: China
Company Profile
Manduka, LLC provides yoga products and accessories. It offers yoga gear, such as mats, towels, bags, props, bolsters, mat wash products, accessories, media, tees and tanks, and lyrics collection, as well as yoga gift guides. The company provides its products through retailers, as well as online. Manduka, LLC was founded in 1997 and is based in El Segundo, California.
Functionality
I tested the mat out for five months, while teaching various classes including Ashtanga, Vinyasa, Iyengar, and Hot Yoga.  I also had some of my students try the mat and we all agreed, it is worth every penny.
Yes, it is heavier then most mats.  Weighing between 7 – 8.5 lbs, the Pro Black Magic is a little heavy to tote around a city, like New York, when commuting from home, work to the yoga studio.  That being said, the Pro Black Magic won't let you down.
This mat does not flake or fall a part like most studio or gym mats.  The thick, rubber material is firm, yet cushiony.
I have a vertebra out of alignment and whenever I do spinal rolls or lay flat, through a cheap studio or gym mat, I can feel bone against the floor.  This does not happen with Manduka's Pro-Black Magic. It ¼ " thickness cushions the back, knees and hips.
The only challenge I had with the mat's thickness was getting use to holding standing balance poses.  It almost felt too cushiony.
Its underside, woven pattern is especially designed to stick to most surfaces.  I am also sure weight is another variable to this benefit. I tested it on cement, various wooden floors, asphalt, and wet grass and the mat stuck.
The surface's closed cell design keeps out moisture and is easy to clean.  This mat does not get stinky, nor absorbs bacteria.
The royal blue color is beautiful and distinct.  Would still like to see offered in a few more colors.
Overall, the Pro-Black Magic yoga mat is great!  Once you buy it, you won't need another one.
Pros: Thickness, does not fall apart or become stinky
Cons: Heavy! Thickness takes getting used to for some poses