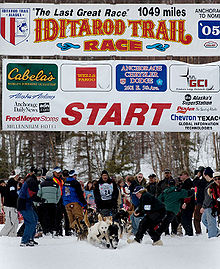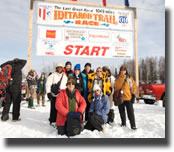 As I get ready for my upcoming trip to Alaska, I want my readers to know you can experience the same type of adventure.  It can be intimidating trying to figure out how to do everything all in one trip and that is why I want to feature a few reputable tour operators who can give you the adventure of your dreams!  My first one is Planet Earth Adventures LLC (http://www.discoverak.com). 
Albert Marquez, owner of Planet Earth Adventures LLC (http://www.discoverak.com) has several options for the Alaska bound adventure seeker. Specializing in action packed, small group tours, his most popular is the 9-Day, Iditarod & Northern Lights Package. If you have the time and determination, this one is for you!
You will start the tour off with a BANG in Anchorage and then Willow, cheering on the mushers and dogs at the start of one of the greatest endurance races on earth, the world famous 1,150 mile Iditarod Sled Dog Race.  You'll then travel to Talkeetna to Vern Halter's Dream a Dream Premier Iditarod Kennel and do some of your own dog sledding!  Over the next 9-days you will see the magnificent Mt. McKinley, go snowmobiling in Trapper Creek, journey to Fairbanks to watch a splendid display of the (Aurora Borealis) Northern Lights, stay in a beautiful waterfront lodge and take a dip in the famous Chena Hot Springs. You'll travel back to Anchorage and through a one of a kind winter wonderland via the Alaskan Railroad article source.
Folks, if you want to check off a fun filled, action packed bucket list item, this trip would be a good one!
For more information contact Albert Marquez: info@discoverak.com / (907) 717-9666
** Tomorrow we will look at the legendary Ms. Dawson Dolly's fun: Dolly's 2011 Iditarod & Fur Rondy Adventures