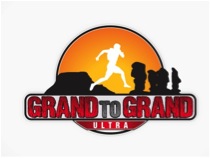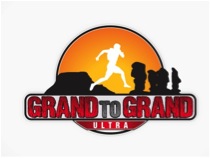 Payge McMahon enters the Grand 2 Grand Ultra, a 160-mile, self-supported, stage footrace across the Grand Canyon, September 23-29, 2012. Competitors from around the world will take part in this, first of its kind, race in North America.
The G2G Ultra combines the endurance aspects of distance backpacking and ultra-marathons.  Participants will be responsible for carrying all their own food and gear throughout the race.
The course terrain will encompass; hard packed sand, soft sand, sand dunes, forest trails, shallow river crossings, rocky roads and slot canyons. The starting line is situated at the north rim of the Grand Canyon at an altitude of 5324 feet (1623 meters).  The finish line is on the summit of the Pink Cliffs of the Grand Staircase at an altitude of 9360 feet (2853 meters).
Payge McMahon's major sponsor, Canada Goose, turned her on to the race when fellow adventurer and 'Goose Person,' (CG sponsored athletes) Ray Zahib, joined the G2G Ultra advisory board.
"I love the challenge of this hybrid race.  I've never run a full-marathon, but I've backpacked thousands of miles, with plenty of 20+ mile days, carrying a 40 lb. pack at altitudes above 10,000 feet.  I anticipate long days to keep up with the ultra-marathon big dogs and that is fine. It is going to be an interesting challenge and I look forward to it!"
Be sure to follow Payge's training this summer through Facebook and Twitter: www.facebook.com/paygemcmahon and @paygemcmahon
For more information on the Grand 2 Grand Ultra: www.g2gultra.com