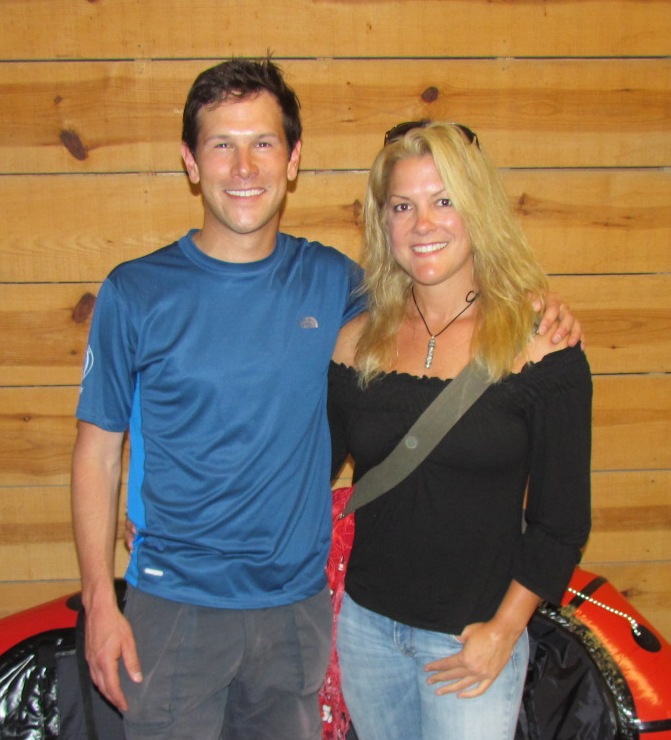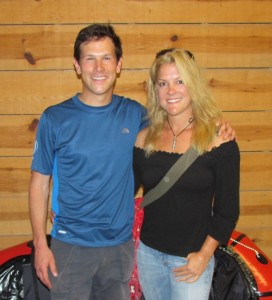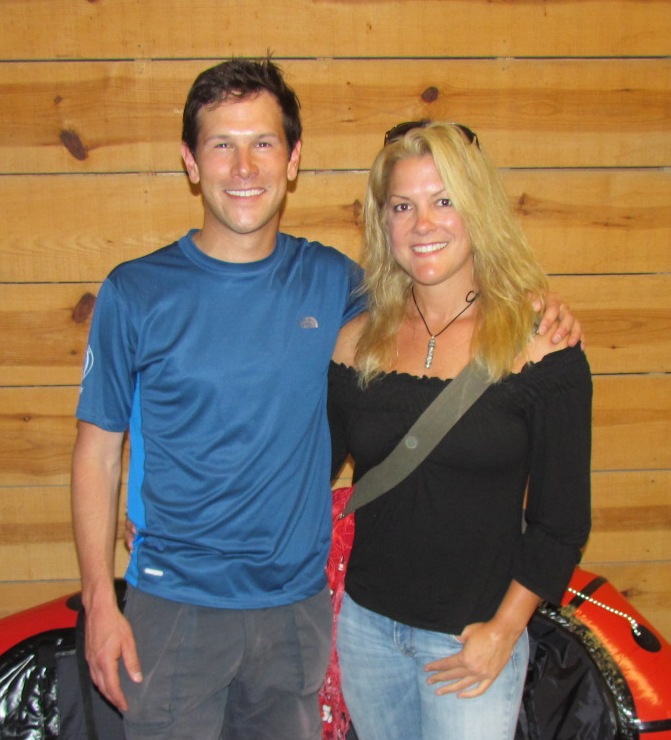 McMahon caught up with National Geographic's Adventurer of the Year,' uber-distance & ultra-light weight backpacker Andrew Skurka at the AT Founders' Bridge Festival in Bryson City, NC.
Skurka, has packed and rafted over 30,000 miles in North America. He most recently finished a solo Alaska-Yukon Expedition, hiking-rating-skiing over 4,700 miles in 6 months.
When asked if she would ever consider one of Skurka's expeditions, McMahon confesses, 'it would be tempting'. "Andrew is a methodical planner and an amazing long distance adventurer. He does things most people can't even contemplate nor would they even consider attempting."
Andrew says, "Payge, is an adventurer for the masses. She inspires everyday people to DO their bucket lists, how to do it affordably and gives them ideas of new items to put on it."
Both athletes promote getting people in the outdoors, the importance of living life to the fullest and challenging yourself.
When asked, what his next adventure is going to be, Andrew says "I'm just living life right now. I'm not really sure yet."
In the meantime, McMahon is planning an expedition to backpack part of 'The Great Himalaya Trail' this Fall.
For more information on Andrew Skurka: http://www.andrewskurka.com/index.php