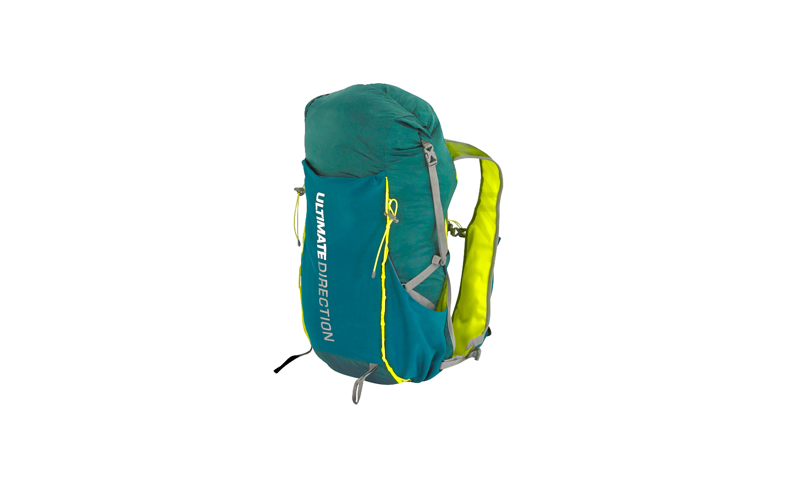 Overview 
The Fastpack 20L is a good 'go-to' pack for day-hikes, ultralight backpacking, climbing a Colorado 14'er or a carry-on bag when flying.
Pros
Light weight
Can carry a lot of stuff
Comfortable (as long as you don't over pack)
Cons
It doesn't have a hip-belt
A water-proof cover is not provided by UD
Snap Shot
Capacity: 15L – 23L
Weight: 1 lb. 3 oz.
Dimensions: 20″ x 11.75″ x 9.5″
Sizes: S/M: 24″ – 40″ and M/L: 32″ – 46″
Roll-top compartment
Side compression Z-straps
Rear stretch-mesh pocket with low-profile daisy chain system
2 front pockets – fit water bottles and fold flat to store other items
2 adjustable sternum straps and side straps for stability and fit
Removable foam back panel for comfort
Price: $159.95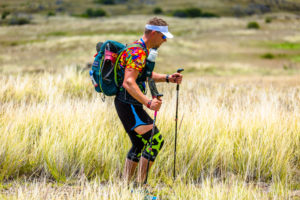 Field Functionality & Design Features 
We tested the Fastpack 20L, on the Big Island of Hawaii, while competing in the self-supported, 6.5 day, 250km Mauna to Mauna Ultra-marathon.
If you've never run this type of endurance race, it's sort of like 'aggressive backpacking' with cut-off times, stages and checkpoints. Competitors have to carry all their own food and gear and camp along the way. Ideally, you want your backpack and all its contents to weigh less than 20lbs.
We picked the Fastpack 20L because it is light weight, has front water bottle pockets for easy access and the size would force us not to pack too much. We learned this was a good thing and a bad thing.
Everything we needed fit into the pack (sleeping bag, pad, food, extra clothes etc.) and it weighted just over 20lbs. We loved the side straps for compression and all the pockets. That being said, the weight put a strain on the pack's comfort level.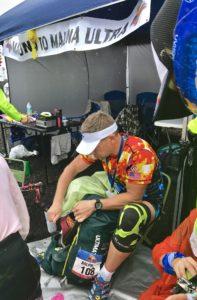 Without a hip-belt, to help distribute the pack's weight, our shoulders and back were sore at the end of each day. In addition, because we were running, to keep the bag from bouncing, we had to tightened the chest straps. This restricted breathing. Ultimate Direction does not make a pack under 30L with a hip-belt.
Don't get us wrong, we still enjoyed the pack and did well in the race, but would recommend, when relying on only two chest straps, keeping the pack's weight under 15 lbs. For self-supported races and long distance adventures, try going up a pack size and if at all possible, use one with a hip-belt. *
* Ultimate Directions' new Fastpack 35L and 45L have hip-belts.

Company
Ultimate Direction provides high-performance hydration packs. Founded in 1986, by Bryce Thatcher, the company is based out of Boulder, CO.