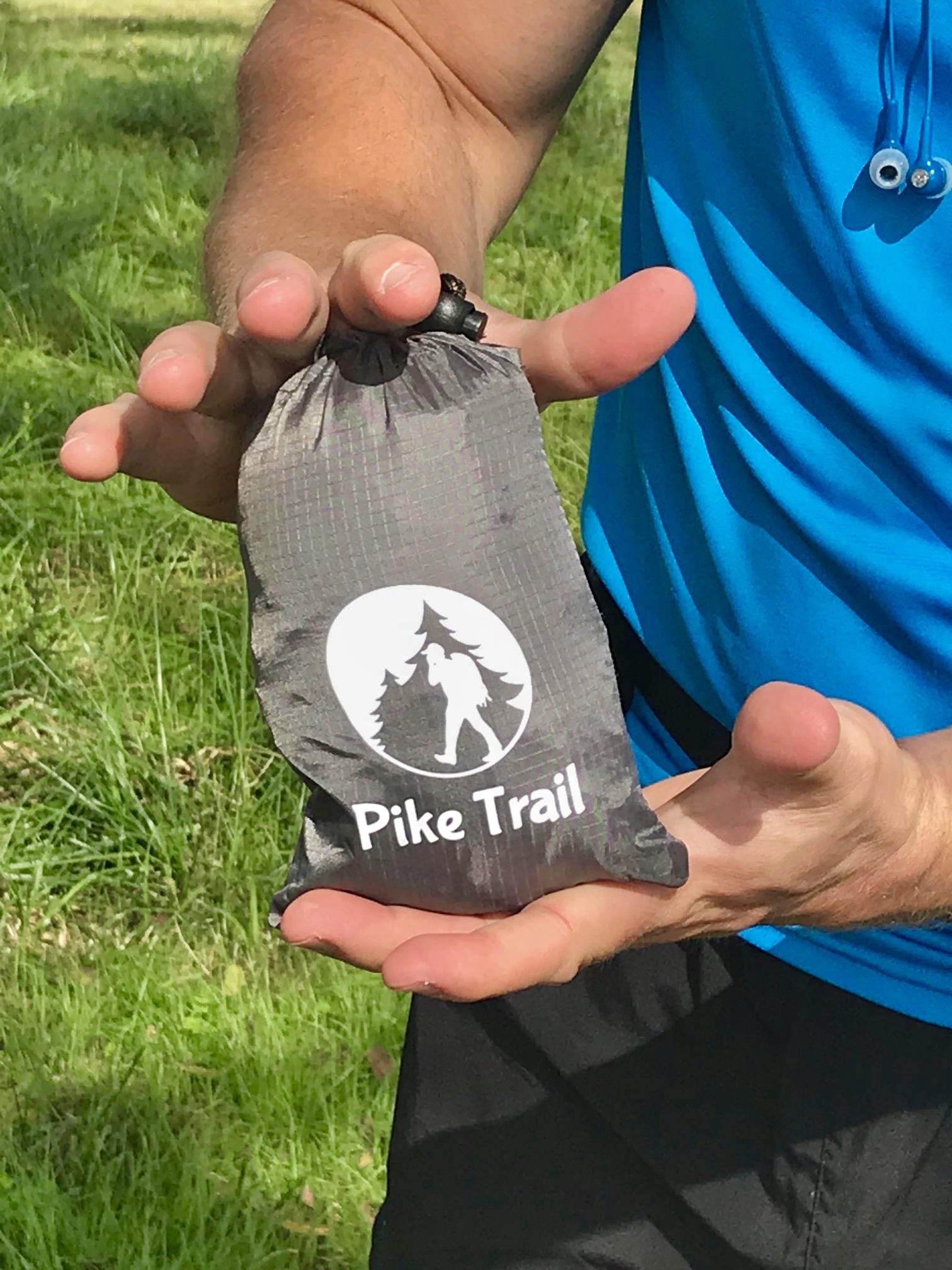 Overview
The Pike Trail Pocket Blanket is light weight, compactable, waterproof and multi-functional. Keep it in the trunk of your car or put it in a backpack. It can be used as a blanket, shelter or ground tarp. Great for the beach, mountains, backyard or your kid's next soccer game.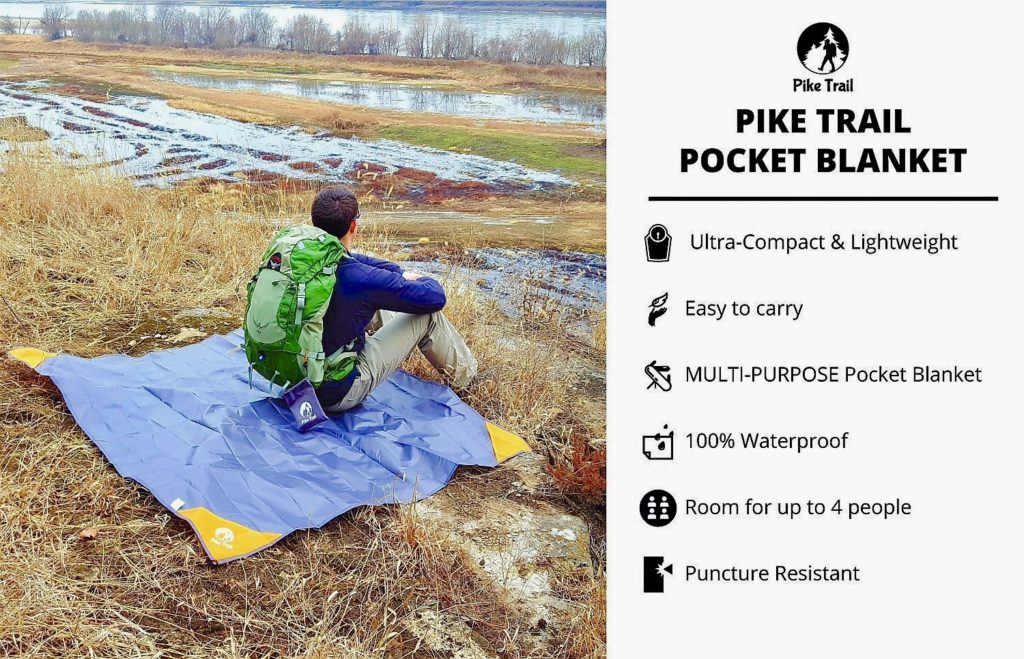 Pros
Small enough to fit in large pockets
Waterproof
Handy stake loops & four corner anchor pockets
Cons
The included carrying case/stuff sack is a little small.
TIP: It works best if you attempt to fold the blanket as small as possible vs. just stuffing it into the case/sack.
Field Functionality & Design Features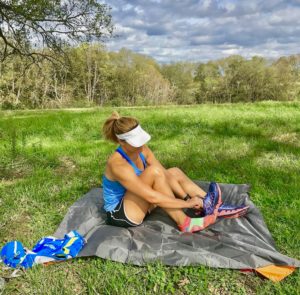 As mountain climbers, backpackers, ultramarathon runners and everyday active people, the Pike Trail blanket proved itself to be highly versatile and convenient.
The reinforced, waterproof, rip-stop nylon blanket expands to 56" x 60". We used it as a ground tarp to sit on (ideal for 2 adults) and as a place to store our gear when camping. Sticks and rocks did not puncture it. If the ground is wet, the waterproof blanket will keep your butt and/or gear dry. It also makes a nice shelter/ tarp for a hammock.
The four corner pockets and stake loops give the user options when wanting to anchor or hang the blanket.
Price: $17.98