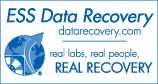 ESS Data Recovery is my new favorite company!
Ever had your hard drive crash? Did you lose thousands of pictures, videos and documents important to you? I did, 2 months after my laptop warranty expired. I went to a bunch of companies who gave me outrageous quotes to get my information retrieved. I didn't have that kind of money. I was not a happy camper.
I resigned to never see the adventure videos or thousands of pictures I had taken since 2007. Images from travels to Machu Piccu in Peru, Argentina, Italy, Ethiopia and climb of Mt. Kilimanjaro in Africa would live only in my memory.
Then a friend recommended ESS Data Recovery. Skeptical, I called the phone number. A really nice, and patient, customer service guy, named Joseph, answered the phone. He listened. He wasn't arrogant or promising they could retrieve the information on my corrupted hard drive, but would see what they could do. I was told to go to any UPS store and they would ship my hard drive to ESS Data Recovery for free. Joseph followed up upon receipt. He said they could get most of the data, but probably not all of it. He quoted me a reasonable price and said what they could not retrieve the % would be deducted from my bill.
A week later, 90% of my data was recovered and in my possession. As I went through old documents, pictures and videos there were many I had forgotten about. It was a pleasant surprise to see them again.
So from one friend to another, if your hard drive crashes and data is corrupted, go to ESS Data Recovery. They are friendly, helpful, follow-up and affordable.
For more information go to: www.datarecovery.com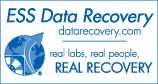 Roblox Free Unlimited Robux and Tix