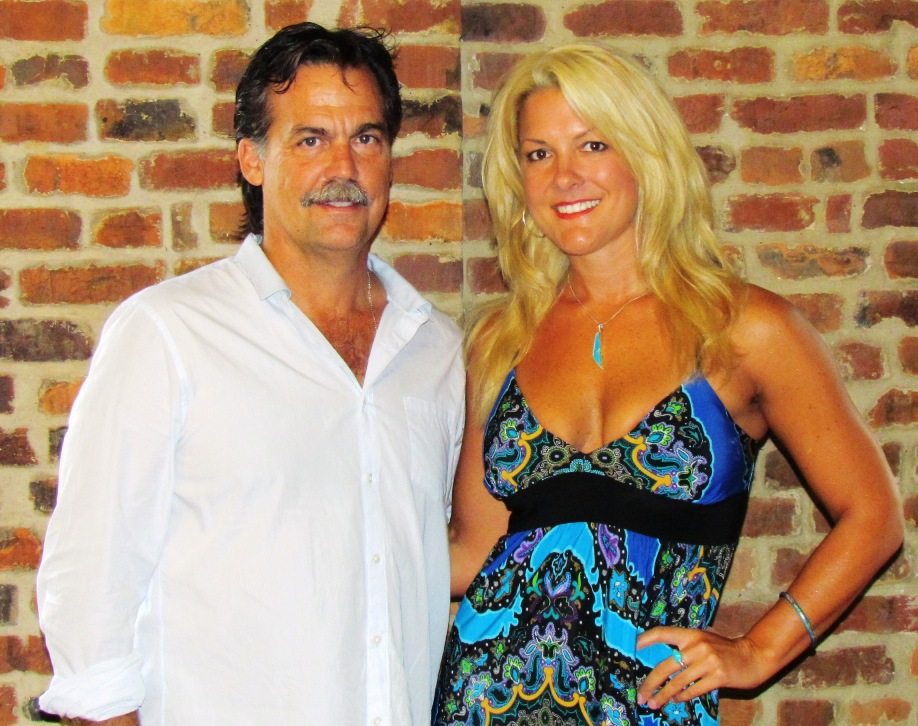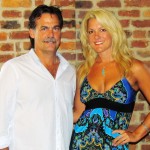 Former Tennessee Titans Head Coach Jeff Fisher and I have a few things in common.  We both look GREAT in blue, are fans of Team Strategies' events and have both climbed 19,340 foot Mt. Kilimanjaro.  Fisher shared his recent experience with me at the "Jeff Fisher & Friends Charity VIP Reception" on June 16th in Nashville, TN.
As part of 'Team Hard Target,'  the former Titans Head Coach, former Philadelphia Eagles tight end Chad Lewis, former New England Patriots linebacker Tedy Bruschi and four wounded warriors,  Nancy Schiliro, Michael Wilson, Bryan Wagner and Ben Lunak, went on an epic adventure to raise money and awareness for the Wounded Warrior Project. Fisher says, "the feeling of reaching the summit is indescribable."
Having summated Kilimanjaro in 2008, with 11 year NFL veteran and former Washington Redskins'
Hog, Ken Huff, I could relate.  On average, 25,000 people attempt to climb the world's highest free standing mountain each year.  Only 40% actually make the summit and 10-12 people die trying.
It is hard enough for an able bodied individual to summit 19,340 feet, battling against HAPE (High Altitude Pulmonary Edema) and HACE (High Altitude Cerebral Edema).  Throw in a prosthetic leg or two, a missing eye and a traumatic brain injury and it is darn near unthinkable!
Before leaving for Africa, Team Hard Target trained in Colorado and scaled one of the state's 54, 'fourteeners.'  Still 5,000 feet shy of what they would be up against in Africa, it was the best they could do to prepare. In the continental United States, there are no peaks over 14,500 feet.
Team Hard Target started the climb at the Machame Gate with 11 members.  Five, long and grueling, days later, eight would reach the summit.  Altitude sickness and injury would overcome a few.  Fisher says, "I am so proud and impressed with these soldiers. Whether they made it to the summit or not, what they went through to climb as high as they did is incredible."
The Former Titans Coach continues to support the Wounded Warrior Project this Saturday, June 18 with the "Jeff Fisher & Friends Charity Softball Game" at Greer Stadium in Nashville, TN.  In its 11 years, the event has raised over half-million dollars for charities, including the WWP.
This event will be the "Final Farewell" as Jeff Fisher and the Titans organization parted ways earlier this year. When I asked what he plans to do with all this time on his hands, he laughed and said, "I'm going to take the next year off, head to Montana and do some fly fishing and backpacking!"
<a href="http://www description.turnthepayge.com/wp-content/uploads/2011/06/CourtseyofBelieveinHeroes.bmp">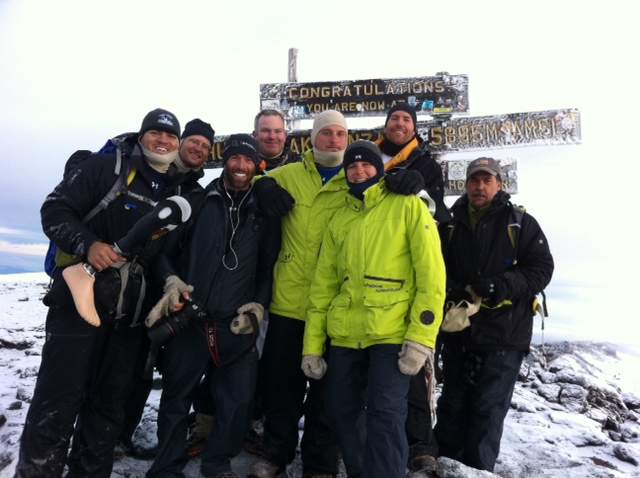 For more information on their climb and the Wounded Warrior Project:
http://believeinheroes.org  & http://www.woundedwarriorproject.org/