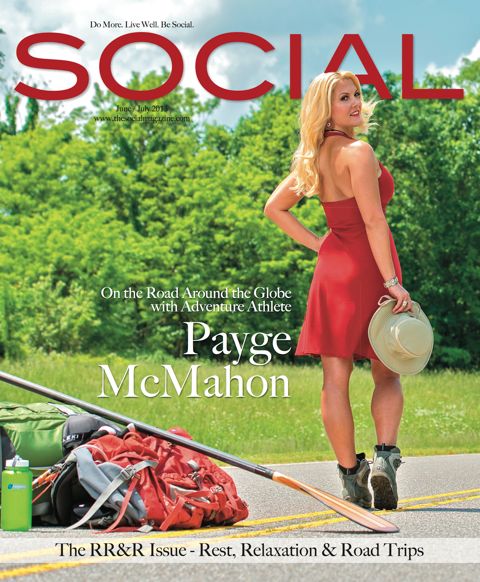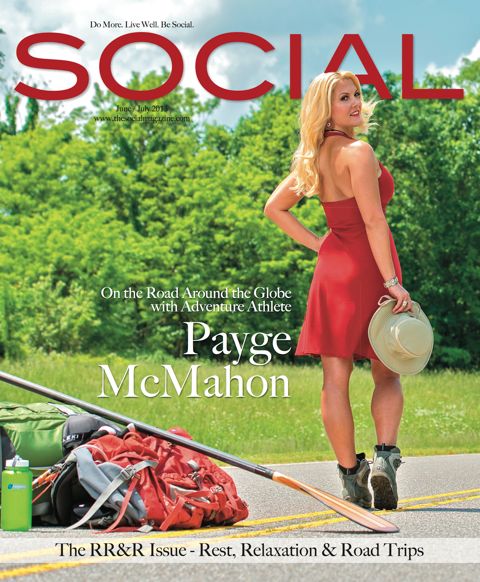 What do Amy Grant, Kix Brooks and Jo Dee Messina all have in common with Payge McMahon?  They have all graced the cover of  award winning leisure and travel publication, The Social Magazine!  That is right, Payge McMahon made the June/July cover and is featured inside.  The issue, themed 'The R, R & R: Rest, Relaxation and Road Trips' was the perfect fit for this world traveling adventure athlete, journalist and rockin' yogi who has made Nashville, TN her 'base camp' since 2009.
Click on the link to read the featured article about Payge, written by Robert Youngblood, on page 60, titled: 2 Lives on 1 Payge
Payge also wrote an article titled, 'My Top 3 R's,' and can be  found on page 66.