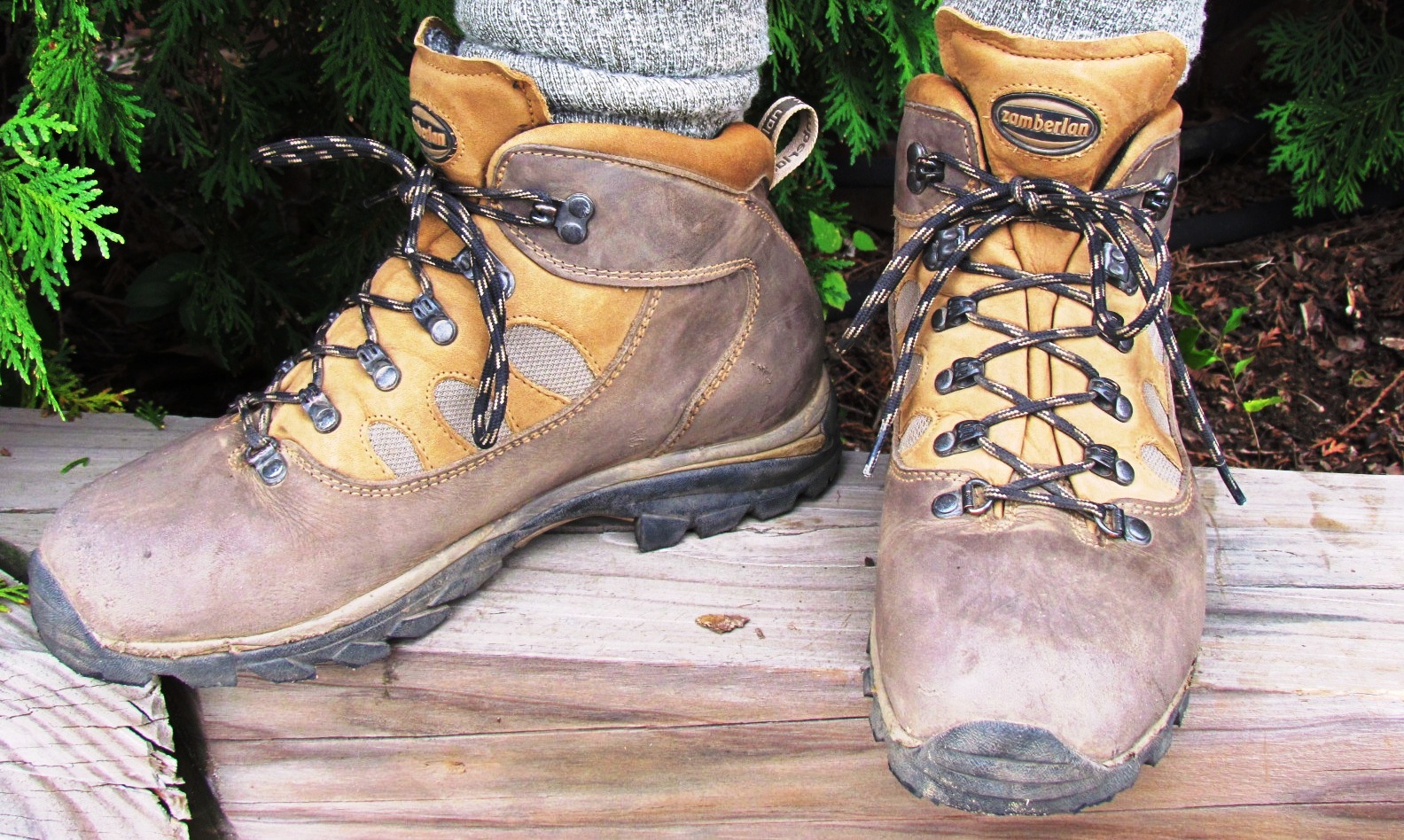 Review: Zamberlan 298 Tundra GT Hiking Boots (Women)


By Payge McMahon
These boots are tough, durable and comfortable! I tested them out by climbing 7 of Colorado's 14'ers in two and a half days with over 24,000 feet in elevation gains and losses and 25 miles. The Tundra rocked it!
They are perfect for any long hike carrying medium loads. Whether you are hiking on sand, in the woods or on a mountain, these boots can handle the terrain.
Let's take a look at the basic specs on the Zamberlan 298 Tundra GT Hiking boots for women and then get into details of how the boots performs.
Snap Shot:
Mid-cut
Upper: Hydrobloc® nubuck leather; Cordura® nylon panels
Waterproof / Breathable: Gore-Tex®
Footbed: Zamberlan Z-Comfort Fit Footbed
Padding: ZAS (Zamberlan Air System), lightweight and breathable
Midsole: lightweight EVA
Midsole: Polypropylene stabilizers and nylon shanks enhance rigidity and stability
Outsole: Vibram® Zamberlan Revolve rubber
Weight per pair: 2 lb 6 oz
Color: Brown/Walnut
Retail: $225
Handcrafted in Italy
Company Overview:
Zamberlan is an Italian footwear production company created in 1929 by Giuseppe Zamberlan. Today, it remains family owned and their products are distributed in over 40 countries.
 Zamberlan 298 Tundra GT Hiking Boots Design Features:
Functionality in the Field:
Like most boots, I ordered my Zamberlan's an extra half size bigger. Taking into account liners, thick, wool socks and feet swelling from long hikes, this was a good call. My toes never touched the top of the boot even after hiking all day.
My feet felt like butter the minute I stepped into the boots. The removable, moisture wicking, cushiony insoles stayed comfortable hiking up and down Colorado's 14'ers.
The tongue is padded and pretty thick. I had to really pull hard on the laces to securely tie up the boots. That being said, no little stones or pebbles were able to get in and my lower shins felt great with the added cushioning.
The only challenge I had was every once in awhile one foot would catch a lace's hook of the other boot. I'd have to do a quick shuffle to keep myself from falling. This tended to happen later in the day when I was tired. So to be fair, this was probably my fault. We all know that when we get fatigued, we get a little sloppy and tend not to be as careful in where we plant our feet.
I've never been a fan of boots that completely cover my ankle. They always feel restricting and cumbersome. So the Tundra's mid-cut boot is perfect and lightweight Hydrobloc nubuck leather uppers works perfect for me.   The cut is flexible allowing for agility. It also provided much needed ankle stability over skree terrain.
I jumped through a lot of streams and often times into snow in my efforts to climb 7, 14,000 feet plus peaks within a couple days. The seam sealed Gore-Tex liners kept all types of moisture out. My feet stayed warm and dry.
As for traction, these boots have it covered! I scrambled over rocks and down sketchy, steep skree terrain. I didn't lose my footing once! That never happens! Thanks go to the Vibram® Zamberlan Revolve rubber outsoles, polypropylene stabilizers and nylon shanks.
The technology Zamberlan uses keeps the boot just over 2 lbs. That is really good for a sturdy, durable show like the Tundra.
When I tested them out in Colorado, the temperatures ranged from 50F-85F. The breathable, moisture wicking material allowed my feet to stay comfortably dry. At no time did I feel like my feet were too hot or ever cold. I didn't have the opportunity to test them out in extreme heat or cold weather conditions on this trip. However, I will be bringing them to Nepal this Fall and will update my review when I get back.
So being a girl, most people think we are supposed to care if these boots are 'cute' or look 'stylish.' I personally don't care how they look, as long as they are built soundly and are functional. These boots come in a brown/walnut combination. I think they look good. They look tough and can handle whatever hiking trip you have in mind.
Pros: Really comfortable, sturdy, great traction
Cons: Be mindful of the lace's hooks so they don't catch
Review originally published on Woods Monkey