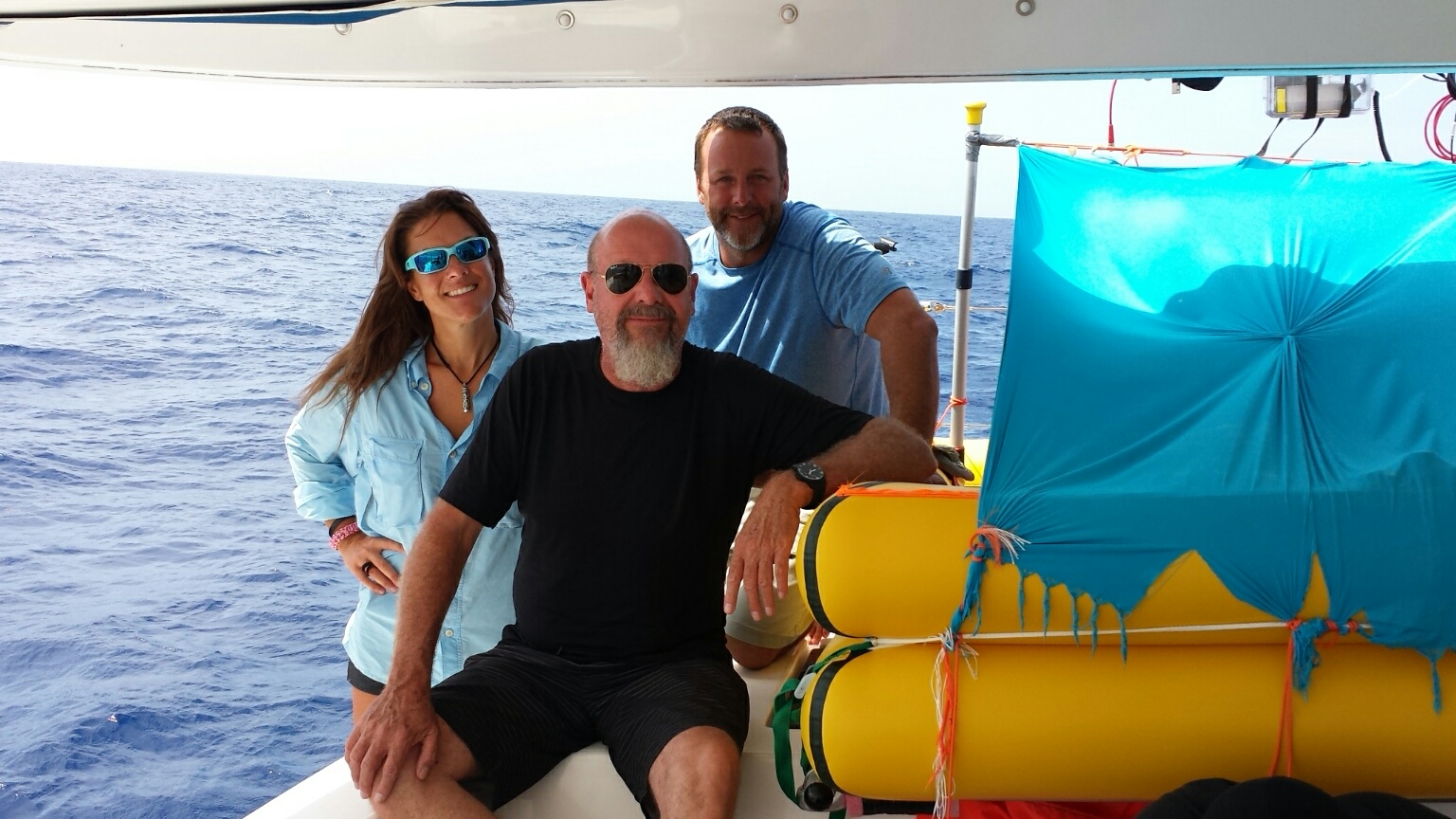 FOR IMMEDIATE RELEASE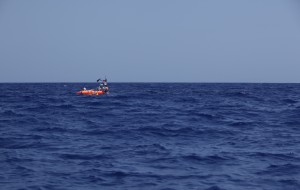 "In a grueling test of survival and human endurance, two pairs of strangers are dropped in the Bermuda Triangle with no food or water, hundreds of miles apart. They must survive with meager provisions for a week, adrift in life rafts, until they reach land."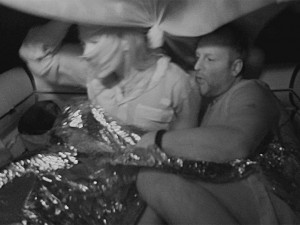 Nashville's Payge McMahon, appears in The Raft, a New Adventure/Survival Series on National Geographic Channel
McMahon set out to complete her mother's 'bucket list' and became an adventurer, travel writer and yoga instructor.
Nashville, TN — With Nashville as her "basecamp," Payge McMahon, embarks on fearless adventures that have taken her to some of the most exotic and remote locations around the globe.
Payge walked away from a high powered corporate career to complete her beloved mother's "bucket list." She found the list tucked away in a drawer after her mother died of cancer at the age of 59. Deciding to complete the things that her mother would never get to do, including visiting the Seven Wonders of the World, was the epiphany that launched Payge into a new life and career.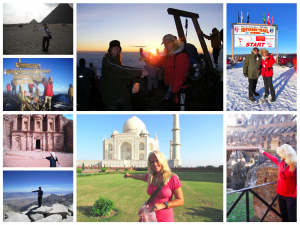 Eight years later, Payge has climbed mountains in the Himalaya, dog sledded in Alaska, hiked the 221 mile John Muir Trail in California, 105 mile Tour du Mont Blanc in Europe, bobsledded in Switzerland, trekked through the deserts of Egypt, Jordan and explored the Amazon Rainforest. She has been to the Great Pyramids, climbed Mt. Kilimanjaro, flown in a hot air balloon over the Serengeti, visited the Taj Mahal and cycled across Southeast Asia. She has been featured on the ESPN W video series, Journeys and Victories.Link
Payge's passion for travel and writing started on family trips when her mother would have her read everything she could about the places they visited and keep a journal. She has become a travel journalist, chronicling her journeys for many publications, and on her blog, www.turnthepayge.com. Payge has written for National Geographic Adventures, Women's Adventures, Competitor and Self Reliance Illustrated.
The opportunity to be set adrift on a raft in the Caribbean for the new National Geographic series is a challenge McMahon welcomed. She appears in the series premiere in an episode entitled, "Bump In The Night." The show airs Sunday, April 5th at 10/9C.
Among her favorite quotes is one from Conrad Hilton, who said "Success seems to be connected with action. Successful people keep moving. They make mistakes, but they don't quit." Keep moving, Payge does. Just this month, she competed in the Badwater Cape Fear Ultra on Bald Head Island, NC, completing the 51.4 mile race in 12 hours and 25 minutes. In addition to her travels, the athletic Payge studied yoga in Thailand, India and Nepal. She now teaches fun and informative yoga workshops all over the world, and offers private instruction in Nashville, specializing in training athletes and those recovering from injuries.
# # #
Claire Ratliff
laughing penguin publicity & consulting
po box 140396
nashville, tn 37214