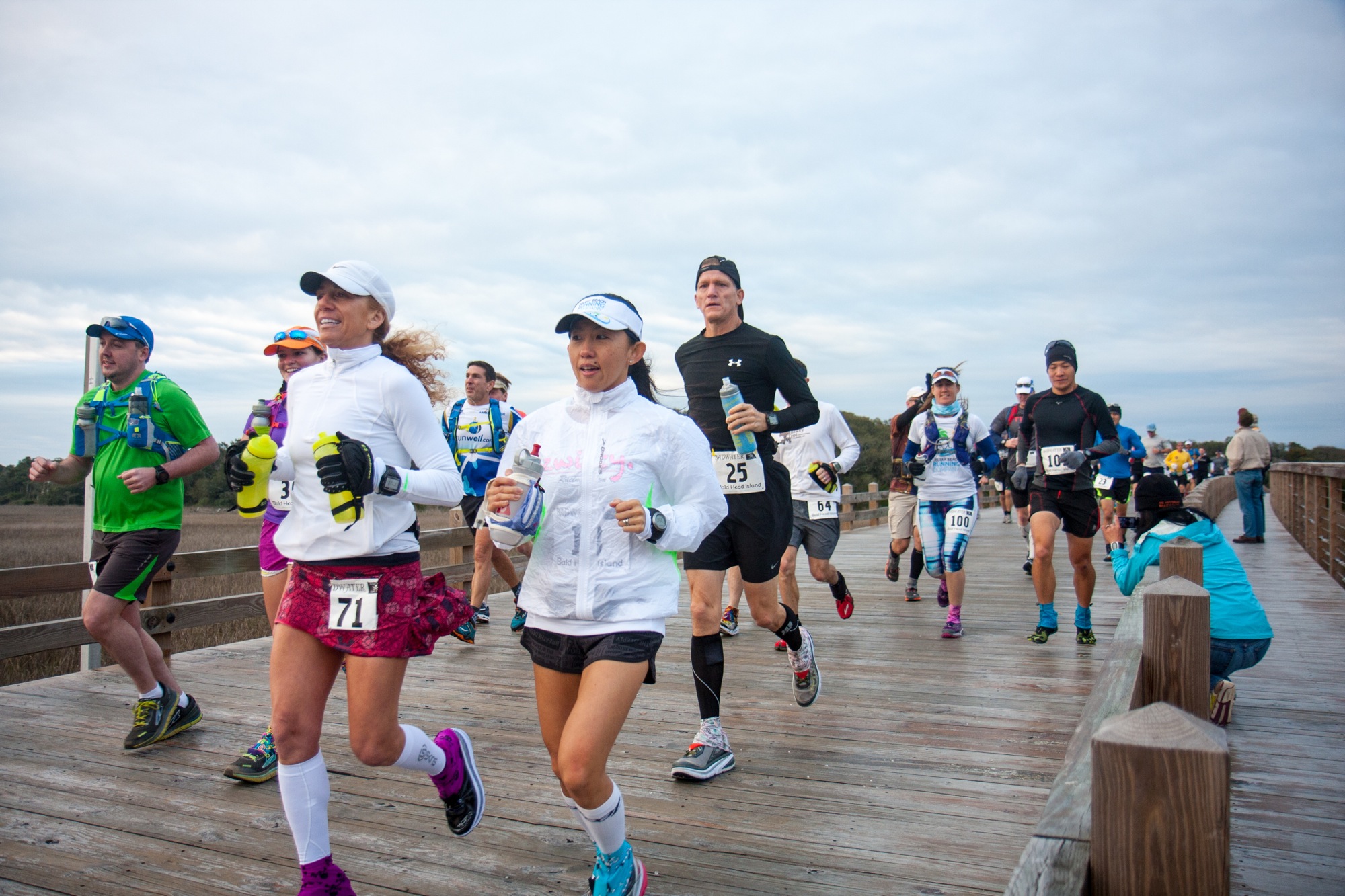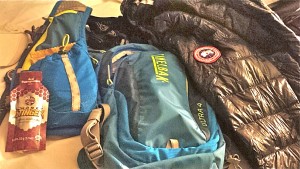 "There is no bad weather, only inappropriate clothing." ~ Ranulph Fiennes
In any adventure, backpacking, mountaineering, cycling etc., what you wear is as important as training. It can make the difference between having fun, being miserable, having to call it quits and in some cases, life or death.
Running an ultra-marathon is no different.
In March, I ran the 51.4-mile Badwater Cape Fear, held on Bald Head Island, NC. The course was flat with 11.9 miles on paved roads, a 1.5-mile trail through a maritime forest reserve and 38 miles on sandy beaches. Competitors had 14 hours to complete it. While the odds of death were minuscule, barring an unlikely Tsunami, as a slower runner my main concern was beating the evening's high tide – so my run wouldn't turn into a swim.
Picking your Team
Trying a new brand of anything, for the first time, especially socks and shoes, in an endurance race is not advisable. Wear and consume what has proven to work for you. Time tested. Reliable.
Like an NFL coach, training (camp) is the time to experiment with different players and positions. Figure out what combination works best for your team. In my case, what type of running pack, footwear, socks, lubrication for feet (and other chaffing areas), apparel and nutritional supplements will help me succeed in finishing this 50-mile race with diverse terrain and weather?
Making the Cut
The night before the big race I made my game time decision. I am happy to report I made the right calls.
From the ground up, this is what I wore and why.
Footwear: HOKA ONE ONE®, Bondi 4
I'm going to be out there longer than most. Hokas are maximalist shoes. Their extra cushioning minimizes impact and stress to the foot. Plus, Hoka's are super lightweight and really comfortable.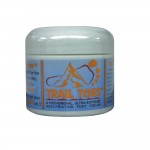 Lubrication: Trail Toes  
Eliminates friction, helps to avoid blisters and, in chafing areas, painful rashes.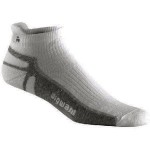 Socks: Wigwam, Ironman® Run Fit Pro Low Cut Sock 
The Ultimax, cushioned heel and breathable mesh construction, protects the feet and wicks sweat away. I put an extra pair in my running pack in case my feet got wet from a wave or, if really cold, for impromptu mittens.
Gaiters: Dirty Girl Gaiters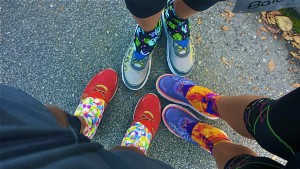 Besides the company's catchy name, these stylish, thin, lightweight gaiters mold perfectly to the shoe. They kept dirt and sand out of my shoes and socks.
Compression Capris: CW-X
The bi-polar, coastal weather and distance is why I chose to wear CW-X ¾-Tights. It was bone-chilling cold and windy the first half of the race. These capris kept my blood circulating
Windbreaker, Sports Bra & Top: Adidas Outdoor
It would have been a miserable race had I not brought this lightweight, hooded windbreaker. It made all the difference in blocking the wind and cold.
Light Down Jacket: Canada Goose, Hybridge Light
I packed this as a precaution and was glad to have brought it. When the sun went down, it got cold.
Backpack: CamelBak, Ultra 4
This is a comfortable pack! The chest pockets carried my water bottle, energy gels and chews. Easy access. Inside the pack, my extra socks and jacket were there when I needed them.
Nutrition: Honey Stingers, Chews & Gels & Taos Mountain Energy Bars
I ate a couple energy bars before the race to get me going. During the race, chews and gels were easier to consume.
The Finish Line
The winner of the Badwater Cape Fear 51.4-mile ultra, 21-year old Michael Borst from Wisconsin, finished in 6:29.
He passed me two times on the beach…wearing nothing but running shorts and shoes. Obviously, his choice of attire was different. As an elite ultra runner, most people are never going to as fast as Michael. I am never going to be fast as Michael – and that is ok.
I ran the Badwater Cape Fear ultra for the challenge.
I crossed the finish line in the dark, with head-lamp glowing and a big smile on my face, in 12:26. The sense of accomplishment was awesome! I did it. If I can do it, you can too.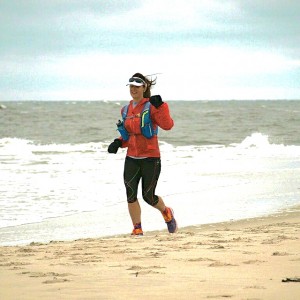 This article was written by Payge McMahon for Wigwam Mills Inc.'s Blog, 5/8/15.