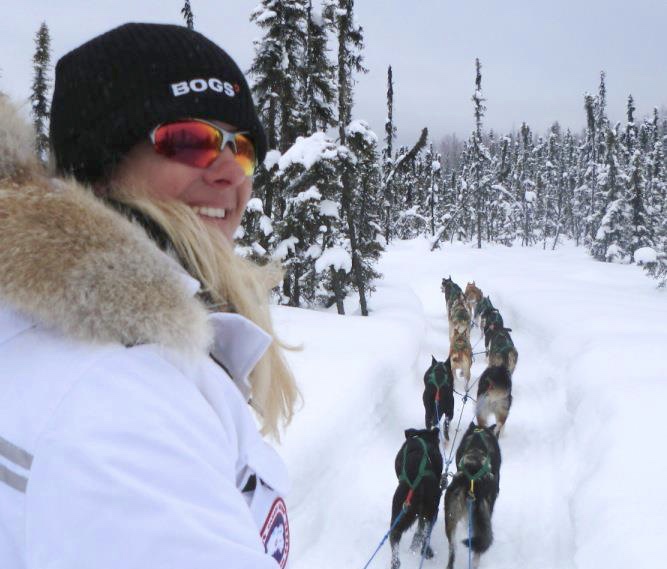 Trip Review
USA: Alaska Winter Adventure
I've been to 50 countries and this is the #1 most unique and amazing trip I've ever experienced. If you like adventure and can spend 9-12 days in Alaska, at the beginning of March, do this trip!
First of all, you have to appreciate and understand the 1,049-mile Iditarod Sled Dog Race. It is one of the most brutal endurance races in the world. Each musher and his/her sixteen dogs, energetic husky-mixed athletes, race across Alaska, from a frozen lake in Willow to the small town of Nome, over a period of 8-15 days. The teams will traverse frozen forests, snow, barren tundra and endure temperatures that often drop below -40F.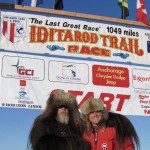 Start your trip in Anchorage. We attended the fun, Iditarod Mushers Banquet, mingling with the down-to-earth mushers and fans. Two days later, we watched the Ceremonial Start of the Iditarod Sled Dog Race. A parade of colorful people and dogs, it is unlike anything either I've ever witnessed. We also attended the Fur Rondy Festival, rode carnival rides, and watched the Running of the Reindeer. Just like Pamplona's Running of the Bulls, but Anchorage's version has reindeer!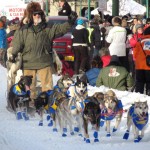 The next day, we went to Willow for the official start of the Iditarod. It was like going to the Super Bowl and Daytona 500 all in one, but on ice. Thousands of fans tailgating, or 'trailgate' as they call it, eating reindeer dogs, barbequing and cheering on the mushers as they start their 1,049 mile journey. It didn't matter if it was 20F; everyone was outside enjoying a beautiful winter day.
Pumped up after the race, we were ready to have our own adventures. We headed North to Talkeetna, a quaint backpackers' town near Denali National Park. We stayed at the Susitna Lodge; each couple having their own cozy cabin overlooking a frozen lake.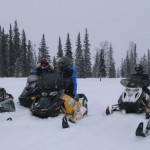 Over the next 2 days, we went dog sledding and snowmobiling (snow-machining). After dinners at a local mom and pop restaurant in town we enjoyed bonfires on the lake, toasted marshmallows, S'mores and traded funny travel stories.
Fairbanks was next. We took in the World Ice Sculpting Championship, visited the famous Alaskan town of 'North Pole', where it is Christmas year round, and then the great Alaskan Pipeline on our way further North to Chena Hot Springs.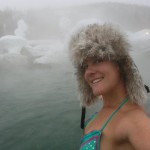 Chena Hot Springs is wonderful! Soaked in the hot, mineral rich waters while the air temperature hovered around -15F weather. After dinner, we drank martinis in an Ice Palace and took a ride in an Arctic Snow Cat to a yurt at the top of the mountain. Outside we gazed up at the green, iridescent, breathtaking Aurora Borealis.
I highly recommend doing this trip with Planet Earth Adventures. They take care of all the logistics and transportation. You just have to show up and enjoy the ride!Watch Full Movie Online Streaming Online and Download