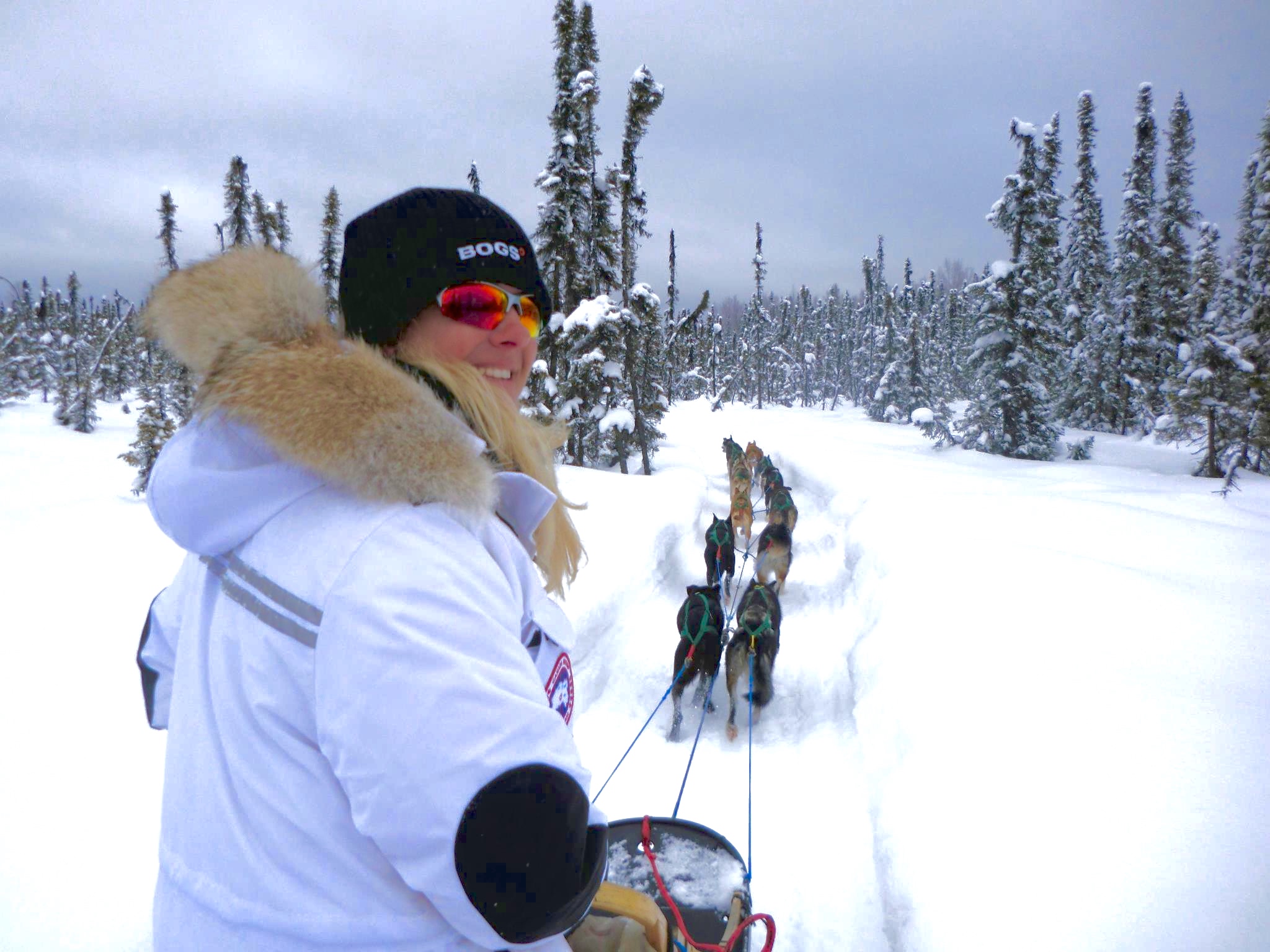 Looking for an epic, bucket-list worthy adventure in the United States?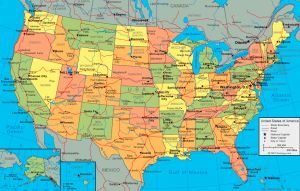 You've come to the right place.
This country is HUGE! Fifty-states and 3.8 million square miles. The landscape is diverse: mountains, beaches, oceans, lakes and rivers to canyons, forests, deserts and salt flats. You name it, we have it!
The below list, is in no particular order and reflects only some of my favorite adventures in the United States. There are many others, but these should get you started.
Life is short. Get on it!                                                                              
LIVE. LEARN. EXPLORE.
1. New Hampshire
The Presidential Traverse – 20 miles & 3 days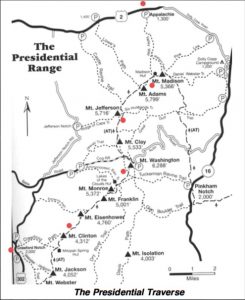 Give yourself three days to backpack the hardest hike in the northeast. Located in the beautiful, rolling White Mountains, you'll cover 20-miles, summit 9 peaks (all named after U.S. Presidents, hence the name), and climb up and over 8,500-feet of rocks, boulders and scree.
The highest summit is 6,288-ft. Mt. Washington. A mere hill compared to Colorado 14'ers, it is one of the deadliest mountains in the world. Over 150 people have died thanks to its unpredictable, extreme weather (fastest land wind-speed ever recorded on earth, 231 mph). Don't let the numbers scare you, just come prepared. As the famous explorer, Ranulph Fiennes, once said, "there is no such thing as bad weather, only inappropriate clothing."

How
Forget hammock camping. The trek is rocky, exposed and no trees grow over 4,400 ft. Treat yourself and bunk at one of the remote Appalachian Mountain huts along the trail. At $135/night per person (non-member) & $113 AMC member, may seem like a lot, but you get a comfortable bunk inside, a yummy five course dinner, hearty breakfast and fun entertainment by the staff. Plus, you won't have to carry the extra weight of a tent!
North to South: Start at the Appalachia Trailhead in Randolph, NH and finish at the Highland Center in Carroll, NH. Stay at Madison Spring Hut and Lakes of the Clouds Hut. If going in peak season, book reservations ahead of time!
2. Utah 
Cataract Canyon Rafting Adventure – 100 miles & 4 days
Moab, UT is on the edge of Arches National Park and the iconic backdrop of many John Wayne westerns. It is the start and finish for this picturesque, 100-mile whitewater rafting trip on the Colorado River to Lake Powell. In between Class III-V rapids, you'll relax and enjoy the views, breaking for hikes to explore ancient Native American ruins and camp underneath the stars on the chasm's river banks.
How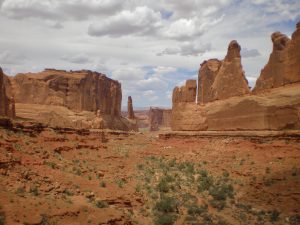 Western River Expeditions offers an all-inclusive ($1,475 adults/$1,095 child), 4-day adventure. 
Tips
Moab, UT is an adventure mecca, from rock climbing, mountain biking, horseback riding to hiking. Spend extra time in Moab, UT and do it all. Moab Adventure Center can make it happen.
Want to treat yourself? Stay at the Sorrell River Ranch & Spa.

3. California
John Muir Trail – 221 miles & 14-21 days
I've backpacked all over the world and the JMT is my all-time favorite!
Located in Northern California, this breathtaking trek is 221-miles, up and over 11 mountain passes, ranging from 9,703 ft. (Cathedral) to 14,496 (Mt. Whitney – the highest mountain in the continental U.S.), for a total of 84,000 feet of elevation gains and losses.
If you've ever wanted to trek the Pacific Crest Trail, but thought 2,650 miles was just a bit much, do the John Muir Trail instead! A 170 of the 221 miles are on the PCT and you will trek through the most beautiful national parks in the United States. From Yosemite Valley, the John Muir and Ansel Adams Wildernesses, Kings Canyon, Sequoia National Parks and up and over Mt. Whitney to Lone Pine, CA. Enjoy remote wilderness, from rivers, blue lakes, waterfalls, forests, mountains, deer, marmots to the occasional bear – you will see it all.
How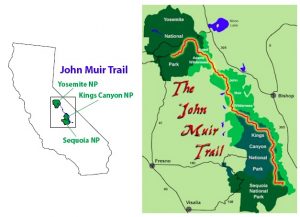 The best time to go is between June-September.  The trek is traditionally done in 14-21 days and can be section hiked. Most start in Yosemite and go south, but if you want to get the hard elevation out of the way first, start in Lone Pine/Mt. Whitney and go north.
Get permits early, pack clothes for hot to freezing weather and plan your food and resupply wisely. Be sure to spend a night at the Vermillion Valley Resort. The word 'Resort' is used loosely. The VVR is rustic but a welcoming oasis on Edison Lake, the (more or less) half-way point on the trek. Order their bacon cheeseburger.
Not into planning or logistics? Book with a guided, small group tour. Prices range from $3,559 with World Expeditions to $5,000 or more with Southern Yosemite Mountain Guides.
Tip
Read, "The John Muir Trail: Through the Californian Sierra Nevada (Cicerone Guide)," by Alan Castle. It will be your bible.
4. Colorado 
Climb Pikes Peak (14,410 ft.) – 26 miles & 2 days 
Take two days and climb one of the most famous mountains in the world, Colorado 14'er, Pikes Peak (14,410 ft.). It is the most visited mountain in the United States and the second most visited mountain in the world, after Japan's Mt. Fuji (12,388).
Located in Mantiou Springs, CO, take the 26-mile, round-trip adventure via The Barr Trail. Park at the Barr Trailhead, 7,800 feet and start the 6.8-mile trek to Barr Camp (10,200 ft.). The first couple miles are mostly switchbacks and parallel the Manitou Incline. You'll come across day-hikers, but once you pass the Incline turn-off, it is mostly you and mother nature.
Give your legs and lungs time to acclimate and spend the night at Barr Camp. You can stay inside the hut and sleep on a bunk for $33/night per person. This includes a pancake breakfast. No electricity, heat or indoor plumbing. Camping is $12 or $20 for a lean-to-shelter with a mattress.
Get up early and push to the summit and then make your way back down.
Read my trip report: Climbing Pikes Peak Via the Barr Trail.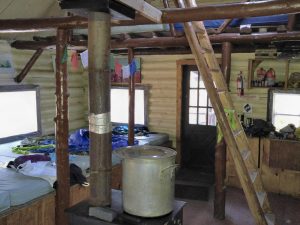 How
The best time to go is between June-September. If you go any earlier or later, you'll definitely need snowshoes. Always check the latest weather and read up on trip reports.
Pikes Peak is an easy 76-mile drive, south from Denver. It is a major tourist destination in Colorado and the summit can be reached via car or railway.
Tip
If you don't want to trek the entire 26-mile Barr Trail, break it up and take the Cog Railway or hitch a ride from the summit.
5. Alaska
Iditarod & Northern Lights – 10 days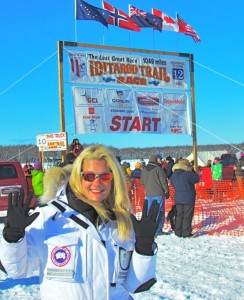 Take this 10-day action packed tour to experience Alaska in winter. Start in Anchorage and attend the mushers banquet and start of the famous 1,049-mile Iditarod Sled Dog Race.
Afterwards, off to Talkeetna, the famous backpacker's hub before Denali. Learn how to dog sled at former Yukon Quest champ and Iditarod musher, Vern Halter's Dream a Dream Premier Iditarod Kennel and go snowmobiling in Trapper Creek.
Journey to Fairbanks to attend the world ice-sculpting contest and then up to Chena to take a dip in the famous Chena Hot Springs, tour the ice hotel and see the Aurora Borealis /Northern Lights.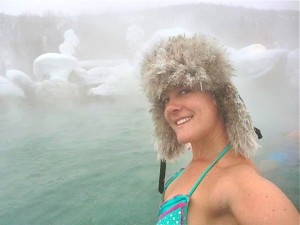 How
Go with Planet Earth Adventures LLC.  Owner and guide, Albert Marquez is the best! The Iditarod package starts at $3,995.