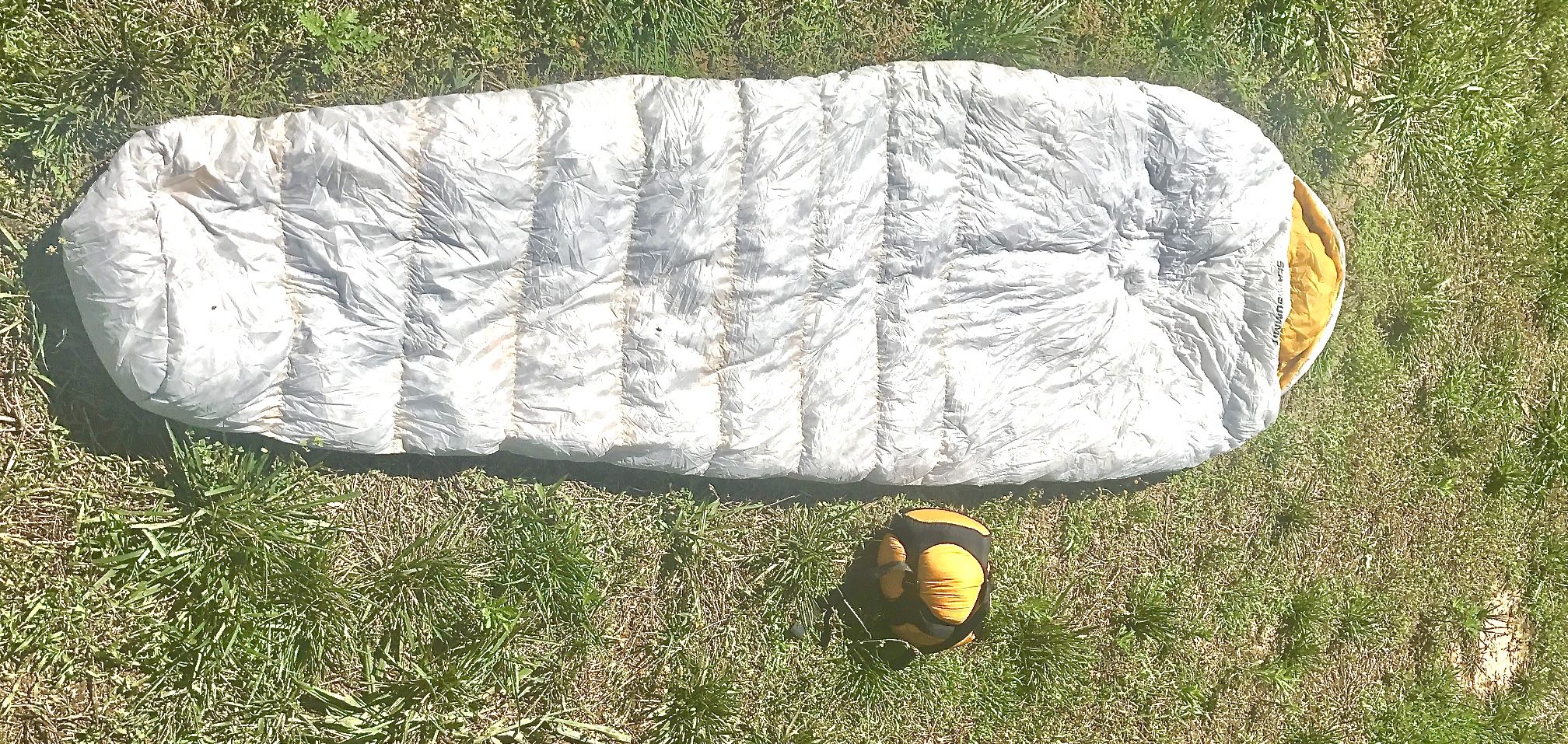 Overview
The Spark II, rated for 35°F/ 1°C , is an ideal ultra-lightweight, super compressible sleeping bag for three-season camping, backpacking and self-supported ultra-marathons.
Pros
When compressed, it fits into the palm of your hand.
Warmer than expected
Cons
Depending on preference, how much one moves when sleeping, some may not like only being able to unzip the bag 1/3 of the way down.
The XXS compression sack, that comes with the Spark II, is a bit small. It takes some effort to stuff the sleeping bag inside it. Instead of fiddling with that sack, we each bought Sea-to-Summit's waterproof XS Ultra Sil Compression Sack. The extra room make it much easier to stuff.
Snap Shot
Temperature Rating = 35°F/ 1°C
Mummy Shell – 10D UL Ripstop Nylon
Zipper – Left side and unzips 1/3 down length.
Lining – 15D Nylon/high density weave
Insulation – Down (850-fill)
Size & Weight – Long 79 in. (10.8 oz.) / Regular 72 in. (9.9 oz.)
Water-Resistant
Price – $379-$399
Field Functionality & Design Features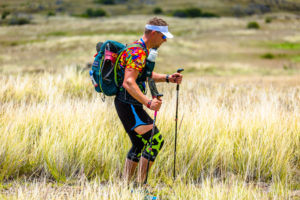 We tested a Spark II (sizes long and regular) over the 6.5-day, self-supported, 250km Mauna-to-Mauna ultramarathon on the Big Island of Hawaii.
If you've never run this type of endurance race, it's sort of like 'aggressive backpacking' with cut-off times, stages and checkpoints. Competitors carry all their own food and gear and camp along the way. Ideally, you want your backpack to weigh less than 20lbs and this includes mandatory gear, like a sleeping bag with a minimum rating of 35°F.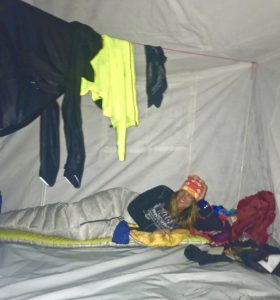 Hence, we chose the Spark II because of its temperature rating, less than 11 ounce weight, compression and affordability – not the least expensive sleeping bag in it's class, but it is also not the most expensive.
While running and camping across the Big Island of Hawaii, weather fluctuated from freezing rain at higher altitudes to 90F at sea-level. Hypothermia to heat exhaustion, conditions were extreme.
As a 5'9" and 155lbs. female, I tend to run cold. I was worried the Spark II wouldn't be warm enough if temperatures dropped below freezing. They did, and I was surprised at how warm I stayed in the bag. I used a liner one time and half way through the night, got rid of it.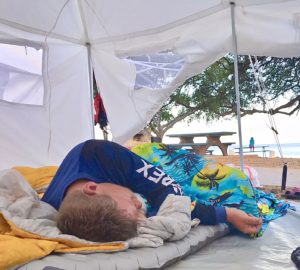 My partner, 6'1" and 195lbs. male stayed warm in his Spark II (long). Even on cold nights, he said he wished the zipper went all the way down because he was too hot. When temperatures rose to the 60's and 70's°F, he wound up using his Spark II as a pillow.
The bag is durable and easy to wash and dry. We used three tennis balls in the dryer to redistribute the down fill evenly.
Company
Founded in 1989, Sea-to-Summit Pty Ltd., is a private company based in Australia. It manufactures, distributes, and exports outdoor, land and water based travel products and accessories for outdoor adventure activities.